The Expat Life, year #2- settling in for the long haul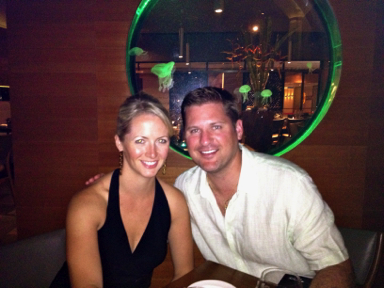 I honestly cannot believe its been 15 months already that we have lived in Kuala Lumpur, Malaysia. Time sure does fly by when you are having fun….and living in a foreign country….and traveling a ton….and meeting new people…..and expecting your first baby……and the list goes on, and on, and on- you get the picture right!?
Lately I've been thinking back to when I first arrived and have been comparing it to my life now and one thing is for certain, it's a complete 180 turn. Being an expat forces you to grow up in ways you never really knew you had any growing up to do. It forces you out of your comfort zone and it stares you down until you become bigger than it is. I don't care if you are 20 years old or 60 years old and moving abroad. We are all in it together, and must remember that along the way.
And it's true what they all say about expat life- the 1st year is all about the "newness" of the whole experience with plenty of highs and lows (and its so important to remember to embrace and to honor all the highs and lows because they WILL happen at one point or another, whether you like it or not). The 2nd year, from what I hear & am experiencing right now, is all about reality settling in and getting used to your new way of life. The 3rd year and beyond are about living your new life, and not calling it your "new" life as it simply becomes, your life. There is no "right" or "wrong" way to be an expat- every experience is different and if you can surround yourself with other expats and locals who are supportive and encouraging, then you really can't go wrong.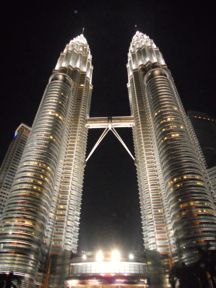 For David and I, the 2nd year has come super quick and so far, is gonna be one for the memory books. Here is what I have learned so far:
Our travels around the region have tapered off a bit, not because of a lack of desire to go, but rather being smarter and pickier about where we want to spend our travel money (that we so desperately we need to save more of- LOL). We also find ourselves enjoying KL more and wanting to stick around on the weekends instead of always jetting off to the next place. Now don't get me wrong, our "travel list" is still a mile long but slowly we are crossing places off the list.
Our expectations of Malaysia have lowered dramatically. This is such a relief because it allows for 2 things to happen- 1. we find ourselves able to laugh at the idiosyncrasies more and 2. are pleasantly surprised when the said outcomes are not "that bad". Wow, does that sound negative? I don't mean it to be, I'm just a realist folks, a realist who lives across the world from everything familiar to her!
Phone calls, Skype dates, Emails, and Letters from family & friends back home taper off. Obviously the relationships are still there but a lot more effort needs to be made, by both sides, in order for those relationships to grow and to be mutually beneficial & rewarding. The "newness" for those left behind has rubbed off and will need reminding of where you are and who you are to them. Sometimes this means being the bigger person and making way more effort than you are receiving, trust me. It may hurt from time to time, but its all worth it in the long run. In the light of day, you WILL find out who your true friends are….family or not.
KL is my home now. I feel infinitely more comfortable living in Malaysia than I ever thought I would, yet I also find myself missing aspects of the USA more and more. I get irritated easily at the differences, yet I find myself defending both Malaysia and the USA more as well- does this make any sense? Yea, didn't think so, to me either. Some things are just unexplainable. But I do love both the USA and Malaysia so much!!
I pinch myself at the joy that all my new friendships have brought to my life. We've had to really put ourselves out there and get out of our comfort zone during the first year but it has paid off, tremendously. We are extremely fortunate to have made amazing friends that I know we will have for life, and I couldn't be happier at the luck of finding them all, love you guys!
There is so much knowledge and joy and love that is being spread around between the fellow expats. Stay at home moms have started their own businesses here and are contributing their income to local Malaysian charities, husbands are networking to become even more successful at their respective trades, and bloggers are supportive and friendly with each other; sharing tips, ideas, and tools with one another. Its like one big happy extended family!
Medical care is OUTSTANDING in Kuala Lumpur. About 5 weeks away from my due date now and we couldn't be more excited to meet our baby girl. The doctors, nurses, facilities, costs, care, and alternative options are top-notch and I feel so blessed to be able to start our family out here. It also saved us a bundle compared to the cost of having a baby in the USA, with the medical care being just as great, if not better, in my opinion.
I could go on for days & days and I am sure I am leaving things out but these are the points that stick out to me the most. I love being able to express my thoughts, experiences, highs, lows and everything in between via this blog. What an amazing creative outlet and also such a huge blessing this has turned out to be. Please stay with me as we navigate year #2 in KL as a family of 3!
Until next time, keep on keeping on~
Kimbra
If you enjoyed this article, please consider sharing it!
See what we've been up to!