Currently viewing the category: "Babies"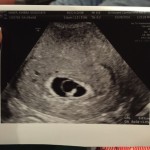 It's been over 6 months since I found out I was pregnant with our "surprise" baby #3 and about 5 months since I lost our sweet angel. I'm not the first woman to ever suffer a miscarriage, nor will I be the last. I also know I'm not alone in the feelings I have, this […]
Continue Reading

→
See what we've been up to!