Currently viewing the category: "Cambodia"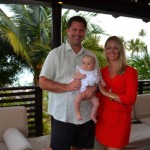 By

intlnabers

On

April 17, 2014

· 4 Comments ·

In

Asia, Babies, Cambodia, Expatriate Life in KL, Hong Kong, Indianapolis, Malaysia, Maternity, Personal, Philippines, Phoenix, Seattle, Thailand, Travels, USA, Vietnam
Happy 2 year Living-in-KL Anniversary to the International Nabers!! 😉
I honestly cannot believe 2 years have passed since making the trek across the world to make our home in Kuala Lumpur, Malaysia. Time sure does fly by in the blink of an eye, as they say. Whatever thoughts I had about my […]
Continue Reading

→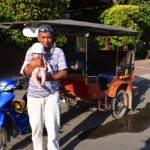 Cambodia was always one of those destinations to me that just seemed "out of reach", so to speak. I mean, when have I ever thought I would go to Cambodia? Never. Sure, before moving to Malaysia I've thought about various countries within Asia but Cambodia just never seemed realistic, but then again, living in Malaysia […]
Continue Reading

→
See what we've been up to!