Currently viewing the category: "Europe"
Perfect Weather, Perfect Crepes, Perfect Wine, Perfect City…
For our second stop during our 1 year anniversary in Europe, we headed to beautiful Paris! Many people call it the "City of Love" and I can totally see why, although I would say that it can equally […]
Continue Reading

→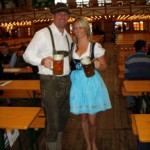 Prost to Oktoberfest in Munchen, Germany!
We decided to head to the original Oktoberfest in Munich, Germany while we were still (somewhat) young and kidless. What an experience and wow, the Germans sure do know how to party!! I think we are still recovering 3 weeks later:). Munich is situated in […]
Continue Reading

→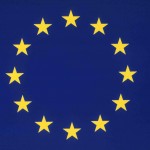 We are very excited to announce that this coming September 2011 we are celebrating our 1 year wedding anniversary in style!
That's right, we are headed to Munich, Germany– going to the original Hofbrahaus during Oktoberfest on our anniversary date (along with other shenanigans), then […]
Continue Reading

→
See what we've been up to!