Currently viewing the category: "Middle East"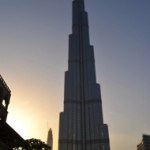 Talk about sensory overload! I just survived my first trip to Dubai and what a indulgent week it was. A perk of being married to a man who has to travel for his job is getting to pick and choose the holidays I want to tag along on…especially when the hotel is paid for […]
Continue Reading

→
See what we've been up to!