Currently viewing the category: "Argentina"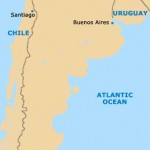 This is a continuation of our previous post….we decided to give each country its own post- they were all so unique and chock full of information! So here is the next one…
Stop #2
Buenos Aires, Argentina
Where do we start?!?! It was our second stop on our South America journey. We had […]
Continue Reading

→
See what we've been up to!