Currently viewing the category: "Chile"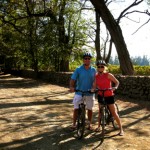 Stop #3
Santiago, Chile
Santiago, Chile was our 3rd and final stop on our South American journey in the spring of 2009. We both decided that it turned out we saved the best for last!! Well actually, that might be a bit of a stretch….it's just too […]
Continue Reading

→
See what we've been up to!