Currently viewing the category: "Brazil"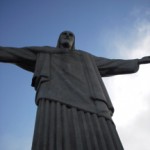 OK, we are going to travel back in time for a moment. In the Spring of 2009, David and I took our first big trip together. We both had 2 weeks off work to play with so we began planning and boy oh boy did we plan…..we planned for months!!
 We […]
Continue Reading

→
See what we've been up to!